Alright Alright, so my baby sister Jenna had a birthday while I was back home - and thankfully and by the power of God - I was able to fly home to be there for it.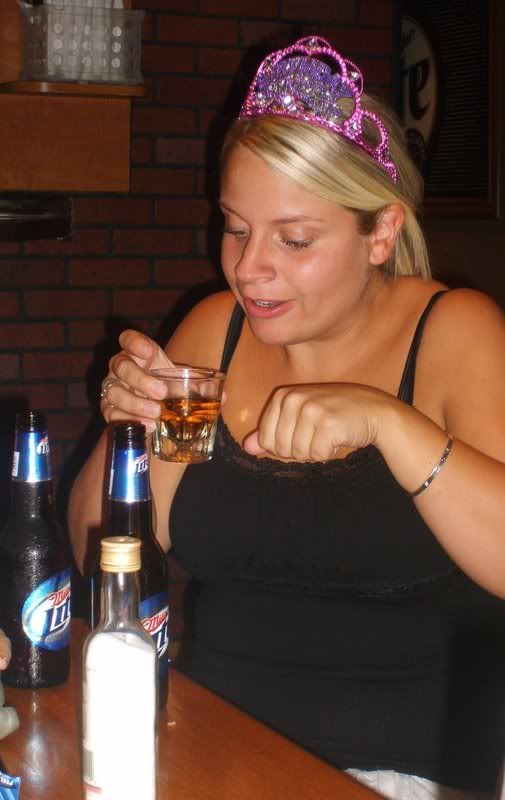 Here's 10 reasons why I LOVE LOVE LOVE my baby sister:
10. She's LOUD!
9. She is never ever upset. ever.
8. She had a baby at the age of 21 and survived! She has done such an amazing job bringing up my little neice, Sophie. She's AN AMAZING MOM.
7. She's the strongest one in my family.
6. She LOVES her beer!
5. She loves me unconditionally and would do ANYTHING for me.
4. She'll take a shot of tequila w/ her sister - like a CHAMP!
3. She loves country
2. Although being 5 yrs apart (7 yrs from Ellie), she is both of our best friends. We all have so much in common in one another.
1. She may act young, but this girl is the most muture human being I know and you'll ever meet.
CHEERS JENNA BOO!! 3 MORE MONTHS & I'll do a shot with you!!
Love ya!